🎉 INTERNATIONAL STUDENTS, GET READY TO PARTY!
🎈 Do you want to make new friends?
🎈 Are you looking at building and growing your network?
🎈 Do you just want to have fun and meet people?
🎈 Do you want to know how to make the most out of your life in the most liveable city?
Click here to RSVP: bit.ly/mpisaevent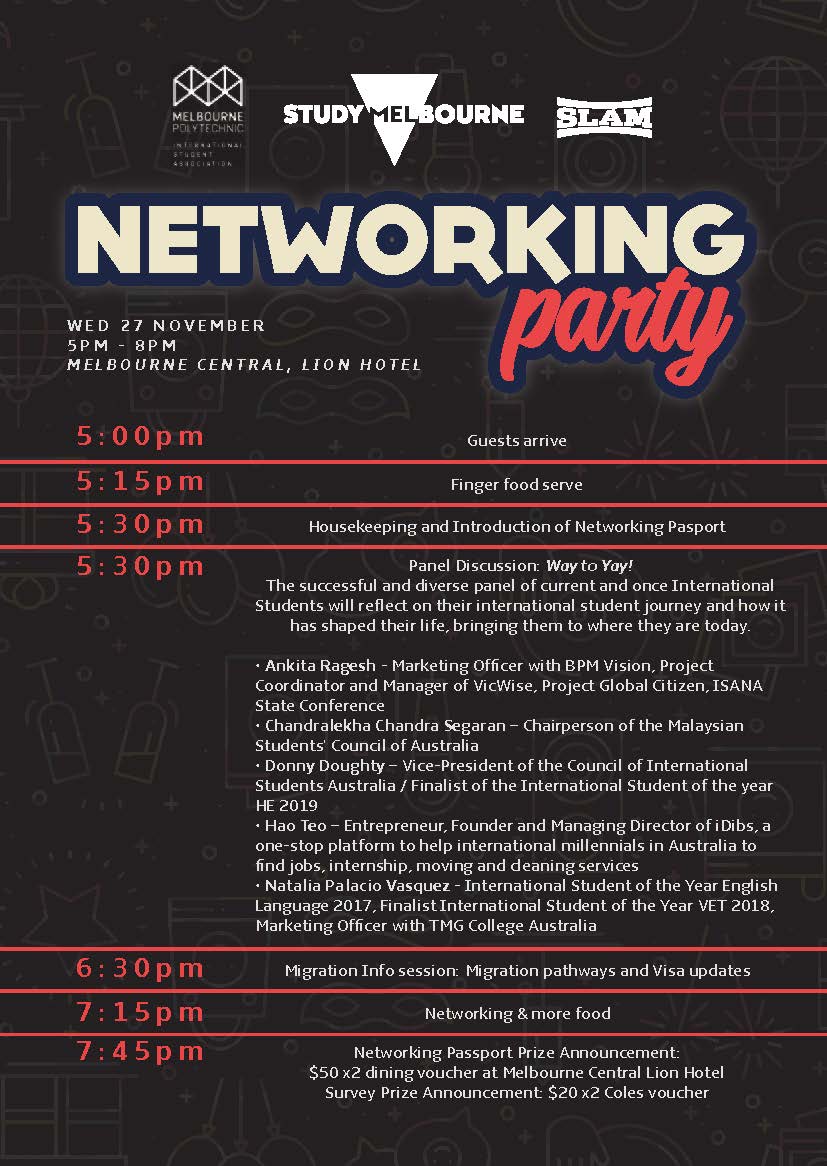 EVENT