Skip studentweb news & events
StudentWeb News & Events
Dear Students
Just a friendly reminder to be aware that the Institute and its staff cannot take responsibility for the security and safety of personal items left in classrooms (locked or unlocked).
Thanks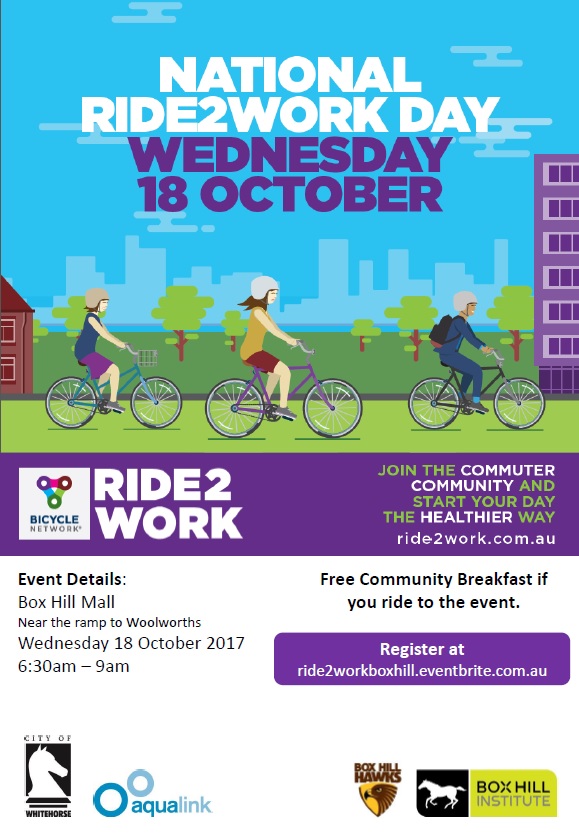 Ride2Work Day is fast approaching!

Be sure to Ride 2 Work (or TAFE) on Wednesday 18 October and stop by our FREE Community Breakfast at ...
Read the rest of this topic
(51 words)