Skip studentweb news & events
StudentWeb News & Events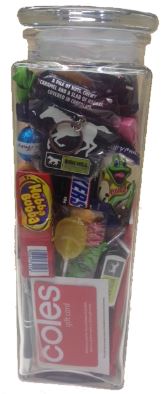 All you need to do is guess how many items are in the jar, and answer the question below! The system will ...
Read the rest of this topic
(129 words)
StudentWeb will be offline briefly at some point between 630am and 730am on Thursday May 25.
We apologise for any inconvenience this may cause.