A reminder from Facilities regarding Lost Property from 2019.
If you lost anything last year please contact us on 9286 9007 of via email Facilities@boxhill.edu.au between 8:30am and 4:30pm. Alternatively, Facilities is located in building E4, room 240 so please come and see us if you have any queries!
Anything not collected by close of business on Friday 14 February will be donated, recycled or disposed of accordingly.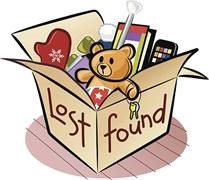 Kind regards,
Facilities Services,
Box Hill Institute