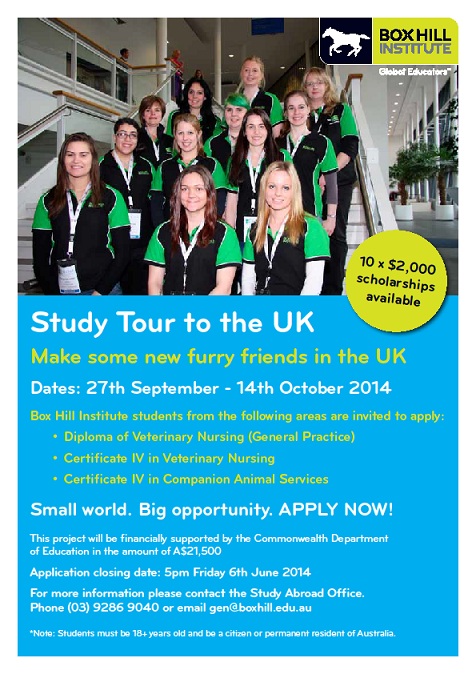 Join us in a webinar on Tuesday 18th of March, 7 pm to find out how to join us for the 2014 UK Study Tour.
Simply click on the link from 6.50pm Tuesday 18th March to join the webinar and learn all about the Study Abroad opportunities open to you!
http://www.wiziq.com/online-class/1695290-animal-science-uk-study-tour
Email b.harper@boxhill.edu.au for further information.
Hope you can join us!