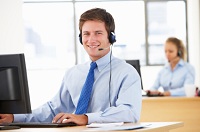 From July 1st, Information Technology Services will be the first point of contact for all student and staff IT related issues, including StudentWeb.
Helpdesk hours will remain  Monday through Friday 8am-6pm
The eLearningHelpdesk phone number 9286 9057 and email address elearninghelpdesk@boxhill.edu.au will be monitored by ITS.
ITS provides a physical helpdesk presence for staff and students at E8.222
Help Requests will be logged through the ITS helpdesk system to ensure high levels of service are maintained.
Blended eLearning Solutions will continue to provide 2nd and 3rd tier support for StudentWeb.