In February (6th-14th), there will be free community-based filmmaking workshops.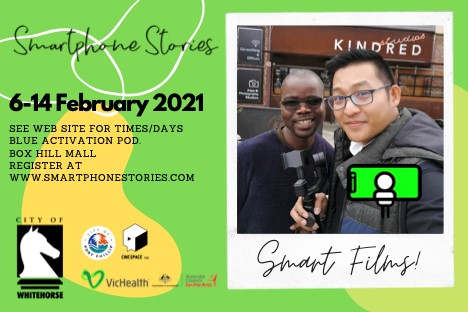 The workshops provide participants with skills in creating films/screen stories using their smartphones to film and edit.
While people can make any short film they choose to, we are hosting the workshops alongside Lunar New Year celebrations, and welcome stories that might like to do some filming around that event.
The program is supported by VicHealth and other partners, along with City of Whitehorse Council.
To register go to
www.smartphonestories.com/workshops