Weekly challenge for student steppers - No. 1
Nature Scavenger Hunt - find one or more items listed while walking and send us your pics to studentlfe@boxhill.edu.au by Tuesday 7 September.
*You can increase your chances of winning by including yourself in your pics or being something creative!
Winner will receive a
frank green
reusable cup and a donation to STEPtember on their behalf.
We will announce a winner and a new challenge on Wednesday Next week.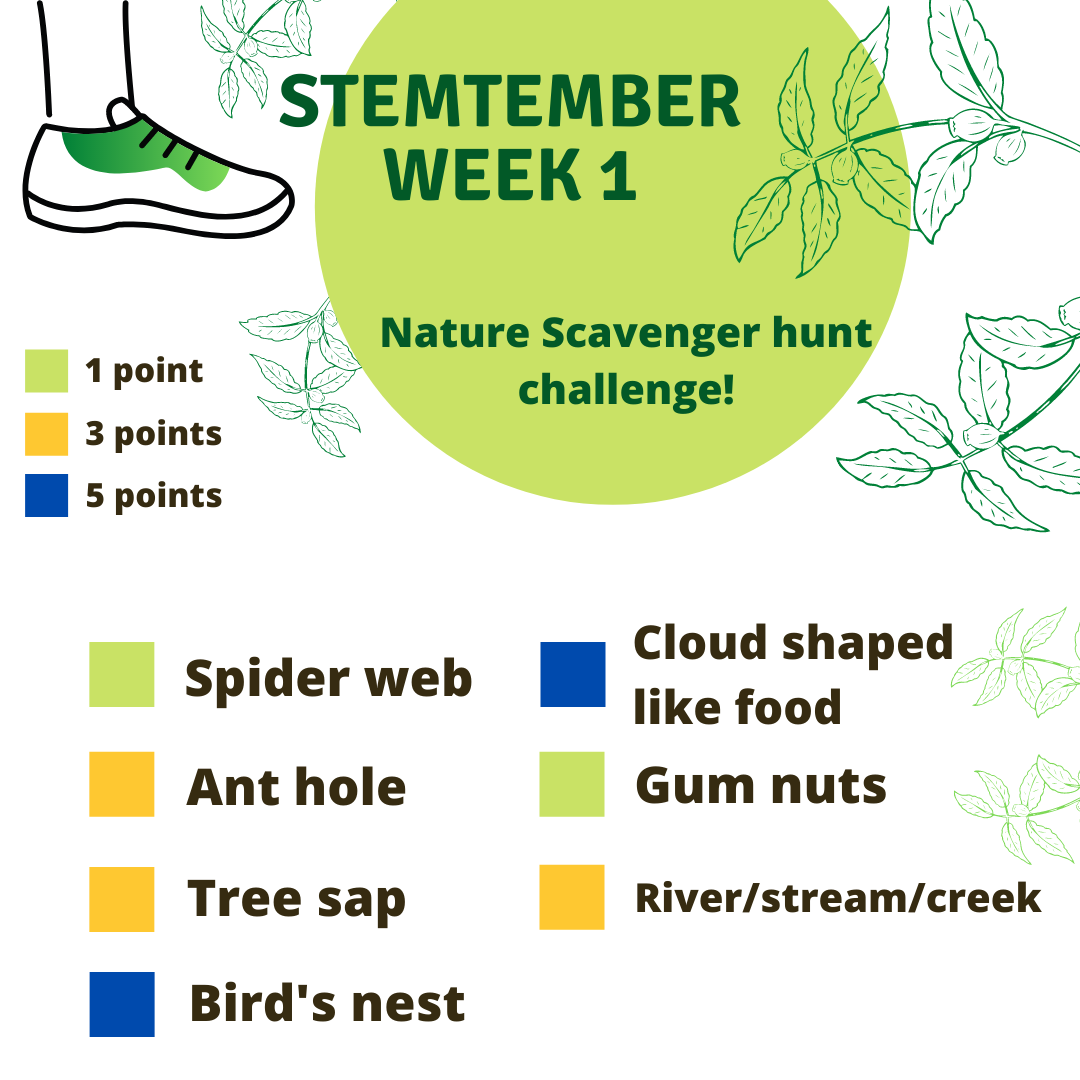 Haven't registered yet? You can still register for free !
Visit this URL
https://www.steptember.org.au/join-boxhilltafestudents
, use the following code at the checkout.
BHISTUDENTS2021