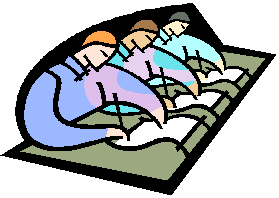 Study efficiently. Start as early as possible and create a timetable. Studying and going over material multiple times is the best way to learn it. Create a plan before you start studying and identify what you want to accomplish.
Be organised. Check that you have all the relevant handouts and get all your notes together from the subject. It might be helpful to write your own summaries or dot point notes.
Find out about the exam. How much is the exam worth to your overall mark in the subject? What type of exam is it? Is it a multiple choice, essay, open-book or take-home exam?
Ask for help. If you need help, friends, teachers and family are good options. If you don't understand something, ask your teacher to explain it. Try setting up a study group or find a study buddy.
Positive attitude. Self-confidence is important. Believe that you will pass this exam. Remember to take regular breaks, eat well, exercise and have some fun.
The night before. Avoid cramming, it is not an effective way to study. Aim for a good night sleep. Don't consume caffeine or any other stimulating substance.
Exam day. Eat a nutritious breakfast. Take all the equipment that is needed for the exam with you. Aim to arrive ten minutes before the exam starts.
During the exam.  Listen carefully to all instructions. Use reading time to plan your writing time and think about some answers. Start with answers you know best to build your confidence. Leave time to return to questions you were unsure about.
Good luck!