Career development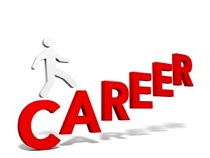 What do I want to do? Do I need help clarifying my career goals?
How can I get there? What skills, training or experience do I need?
What options do I have? What is the best one for me now and in the future?
Career Pathways
Gaining a greater understanding of education and training options and where your course can lead you
Applying for courses, including  VTAC and other tertiary course applications
Meeting the requirements for selection e.g.,  STAT, GPA, Personal Statement, Mature age
Applying for Jobs
To receive advice about writing or updating  your resume
To improve your skills to complete applications for jobs, including cover letters and selection criteria
To practise your job interview skills, putting your best foot forward
This is a free service for students. You can make an appointment with the Careers Counsellor by phoning 9286 9891 or dropping in to Student Support on the Nelson campus, Room G83.