Do you need financial or accommodation assistance?  Would you like to be linked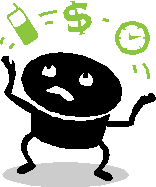 in with community support? Are you experiencing personal problems that are interfering with your studies?
The Welfare Officer can assist by providing free and confidential information, resources and support. These may include but are not limited to the following:
Fee enquiries and assistance  e.g. Inability to pa  for fees / financial hardship
Support at enrolments
Centrelink Information
Accommodation/Housing enquiries and assistance (There is an accommodation register on the Student Web and  students can place their own advertisements)
Bond and rental advice
Advocacy
Referral to community based / specialist services (e.g., counselling, drug & alcohol, crisis or community-based services, family support and/or youth housing support)
Material aid referrals (e.g., food vouchers / food)
Budgeting assistance through planning and prioritising  resources
Assistance with orientating to  local area/Melbourne (e.g., public transport, local amenities etc.)
You can make an appointment with the Welfare officer by phoning 9286 9891 or dropping in to Student Support on the Nelson campus, Room G83.