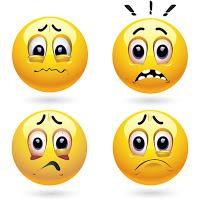 Anxiety is a normal part of life. We all feel anxious from time to time. Anxiety can be useful as it can help us to cope with stressful situations, such as sitting an exam.
However for some people anxiety can interfere with their life and get in the way of study, work and relationships. If this sounds like you, it may be a good idea to talk to someone who you trust about how you are feeling. There as many ways you can learn to manage your anxiety so you can achieve your study, work and personal goals.
Is your anxiety stopping you from getting to class and succeeding with your studies? Consider making a time to talk with a Counsellor at Student Support. To arrange an appointment, please phone 9286 9891 or drop in to our office on the ground floor of the Nelson campus. For CAE students, please phone 9652 0611 or drop in to Customer Service at 253 Flinders Lane.
Alternatively, you can confidentially contact our professionally trained counsellors for support via our e-counselling service. Simply log on to Student Web, select Student Support from the toolbar, and click on the E-counselling option. Or click on this link http://studentweb.bhtafe.edu.au/Support/eCounselling
If you or someone close to you is experiencing anxiety, you can find out more by clicking on these links:
Australian Psychological Society
https://www.psychology.org.au/publications/tip_sheets/anxiety/
Beyond Blue
https://www.beyondblue.org.au/the-facts/anxiety
Headspace
http://headspace.org.au/get-info/anxiety/
ReachOut
http://au.reachout.com/tough-times/mental-health-issues/anxiety-disorders