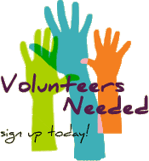 Melbourne Spring Fashion Week - Volunteers Required
Monday 22 August to Saturday 3 September 2016
Positions available: Front of House volunteer; Event Support volunteer; Back of House Volunteer; Team Leader and Assistant volunteers,
Applications must be completed through City of Melbourne website
http://careers.pageuppeople.com/228/caw/en/listing.
When you open the link tick "Volunteer" in the menu on the right and then scroll to the bottom of search results .
Please review the position opportunities before applying.
Applications close 20 May 2016
Group Assessment interviews will take place from Monday 6 June – Friday 10 June
You can discuss your application with the Student Life Careers Counsellor; ph: 9286 9891