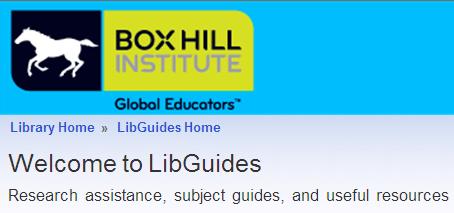 Box Hill Institute librarians have compiled online subject guides for students called LibGuides. LibGuides bring together useful library and online resources that support the courses that are currently taught at BHI.  
Some of the features of LibGuides include:
new books the library has purchased
subject links to resources on the library catalogue
information on databases and electronic journals
useful websites
embedded video clips
RSS feeds for the latest online updates
referencing rules and examples
You can visit the LibGuides home page here. 
They are a great way to explore the array of resources the library has to offer and will be a great help to your studies.