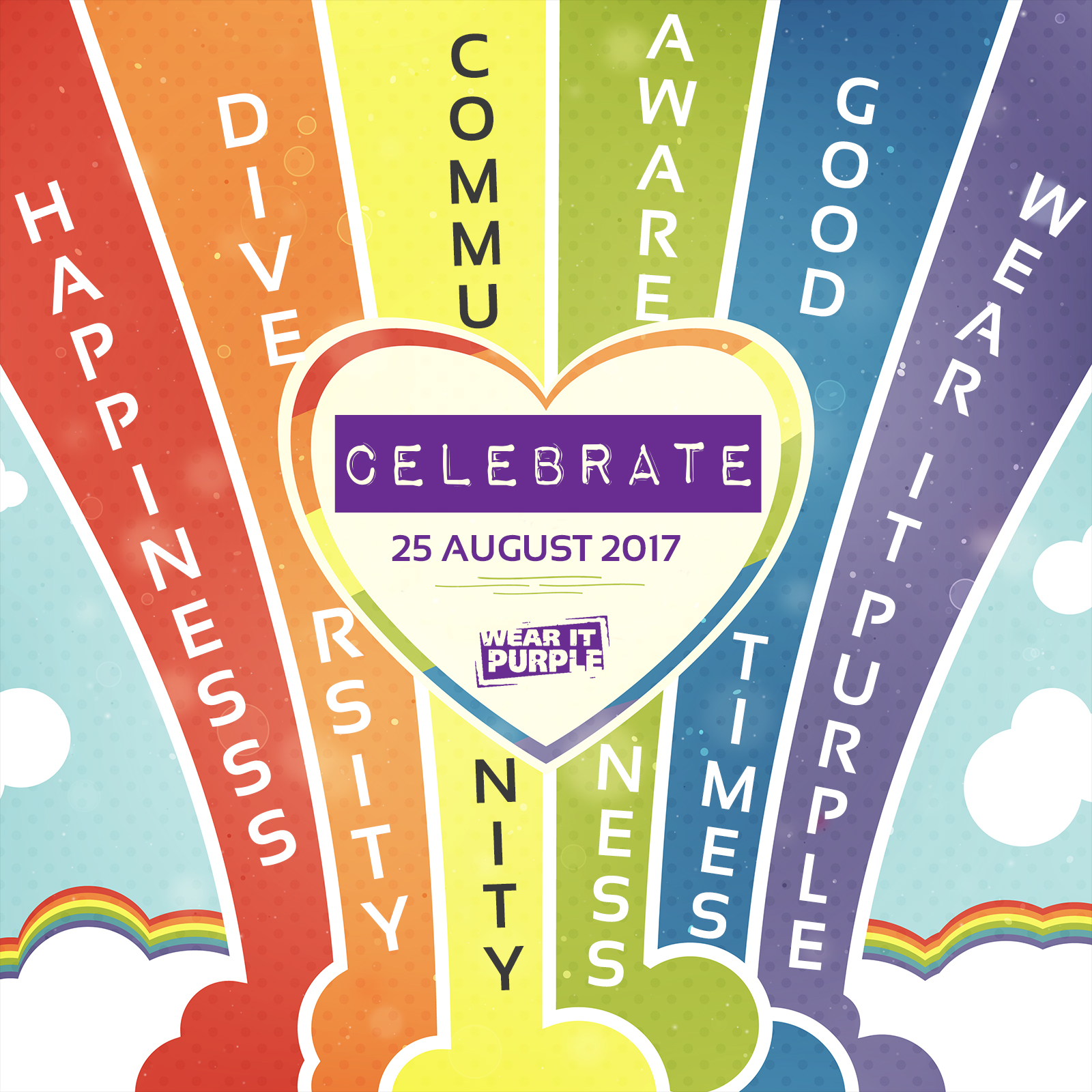 Did you know August 25th is Wear It Purple Day?
Wear it Purple (WIP) is committed to respect, diversity and social equality for all young people, including those who identify as same sex attracted and gender diverse.
Student Life is celebrating WIP day on the 24th and 25th of August by… wearing purple! You can catch us on both days at the Elgar, Lilydale and CAE campuses between 11:30am &1:30pm.
Come and talk to us about equality for all young people and pick up some freebies!
**DON'T FORGET** to wear purple and show your support
For more information about WIP go to.