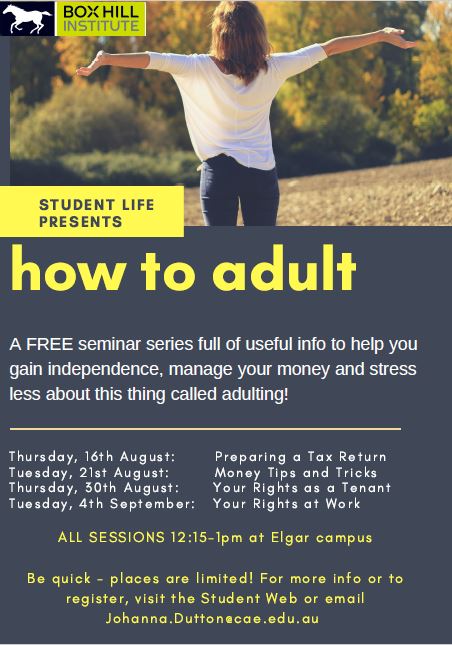 Could you benefit from a GPS to help you navigate the road to independence?
Need some assistance in getting your life admin sorted?
Want to move out of home, but no idea where to start?
Come along to our FREE seminar series, full of useful info help you to take on adulthood with confidence!

Simply register via the Eventbrite page linked below.
Preparing a Tax Return https://www.eventbrite.com/e/how-to-adult-preparing-a-tax-return-tickets-47980865059
Money Tips and Tricks https://www.eventbrite.com/e/how-to-adult-money-tips-and-tricks-tickets-48152652881
Your Rights as a Tenant https://www.eventbrite.com/e/how-to-adult-your-rights-as-a-tenant-tickets-48152897613
Your Rights at Work https://www.eventbrite.com/e/how-to-adult-your-rights-at-work-tickets-48188223273