Services and More information
Counselling
Counselling with a psychologist offers a safe space to talk about any concerns (thoughts, feelings, experiences, behaviours) openly and without judgement with a professional who will assist you to sort through them and make positive changes. If you are having any difficulties in adjusting to life as a student, managing the demands of studying or coping with life's challenges, perhaps it's time to ask for assistance.
Counselling for students at Box Hill Institute is free and confidential. For more information, or to make an appointment to see a counsellor contact Student Life or book here. All of our counsellors are registered psychologists.
For urgent assistance see After hours crisis assistance.
How to contact Counselling
The Counsellors operate by appointments, so please call or email Student Life Reception to book an appointment with a counsellor.
Phone: (03) 9286 9891
Email: studentlife@boxhill.edu.au
Alternatively, you can book online here. Upon booking, you will receive an email confirmation.
You can complete a Student Life Intake Form before your first contact with us here. If you are a currently enrolled student, please select "Log on using Office 365" and use your Box Hill Institute email address to log in. If you are a student who is yet to complete enrolment, please use your 8 digit Applicant ID to login.

Please refer to the FAQs for further information about our counselling service and contact us if you have any questions.
Our e-counselling platform allows students to connect with a counsellor online.
E-counselling can be a useful way to:
get comfortable speaking with a counsellor, before connecting face-to-face or on the phone
check in with a counsellor to see how they may be able to help you, before committing to a session
seek support or resources for short-term concerns
E-counselling is a private and confidential service. Log in with your network username and password here: Access E-Counselling.
The Counsellors offer a Mental Health Check-Up service. Students will complete a short questionnaire online and have a 30 minute session with one of the Counsellors (Psychologists) on MS Teams. You will then be emailed a summary of the check-up with recommendations to help maintain or improve your mental health and the option of a follow up phone call. You can book a Mental Health Check-Up here.
Please note that counselling is a separate service that is available to any enrolled student that can also be accessed following the Mental Health Check-Up.

Meet the team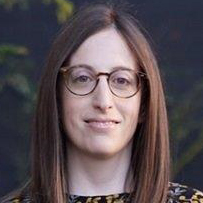 Monica Lederman
Senior Counsellor | Psychologist
More about Monica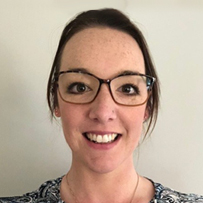 Jaimi Corsaletti
Student Counsellor | Psychologist
More about Jaimi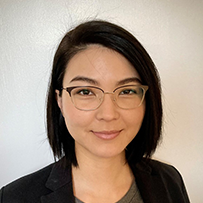 Reiko Hipple
Student Counsellor | Psychologist
More about Reiko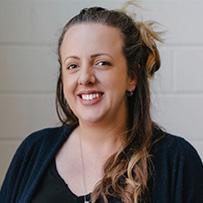 Jessie Smith
Student Counsellor | Psychologist
More about Jessie
| | |
| --- | --- |
| Monica | Monica is a registered psychologist and Senior Counsellor in Student Life. She has ten years of experience in the tertiary education sector and is passionate about providing counselling support to students. She applies her professional expertise and empathy to empower students towards success in their vocational and psychosocial goals including those most at risk of disengagement. In leading the counselling team, Monica is focused on proactively enhancing the student experience and contributing to a positive learning community. |
| Jaimi | Jaimi is a registered psychologist and Student Counsellor in Student Life. She has worked for a number of years in employment services with students and adults seeking new work opportunities, as well as in private practice assisting individuals to improve their psychological health and wellbeing. Jaimi has experience providing support for a range of concerns including low motivation and study skill building, through to managing mental health issues. She is passionate about helping students to achieve their personal, health and vocational goals. |
| Reiko | Reiko is a registered psychologist and Student Counsellor in Student Life. Reiko has experience working with young adults and adults recovering from mental health concerns or issues that impact their ability to participate in life activities, such as work, study, or socialising. She is passionate about empowering individuals to make changes in their lives to reach their vocational goals, and ultimately elevate their quality of life. |
| Jessie | Jessie is a registered psychologist and Student Counsellor in Student Life. Jessie is passionate about helping people to reach their full potential and has experience working in community, clinical, residential, educational and forensic settings. Life can throw us many challenges; Jessie brings a warm, empathetic and non-judgemental approach to counselling. She works together with individuals to build a safe and trusting therapeutic relationship which supports them to achieve their goals, improve their psychological wellbeing and live a life that they consider most meaningful. |
Last modified: Tuesday, 28 November 2023, 10:37 AM