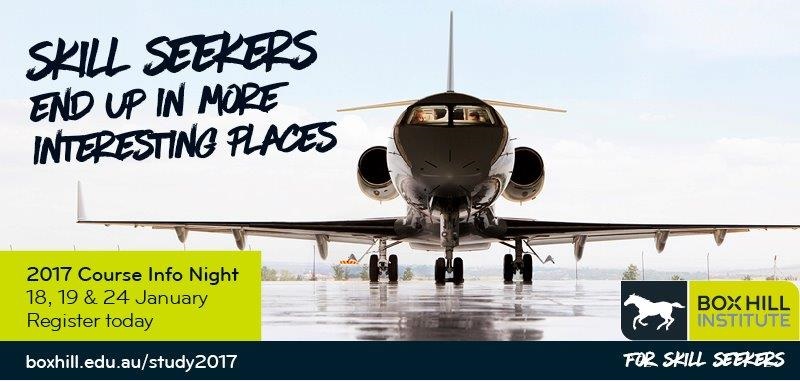 Thinking about your further study options for 2017?  Know someone who wants to return to study but not sure where to start?
Box Hill Institute will be hosting a series of Course Information Nights in January at our City, Box Hill and Lilydale campuses.
Talk to the course experts about study options and pathways, or take advantage of free 20 minute appointments with our career advisors.  These fill fast, so make sure you book an appointment.
 So let your friends and family know about these events. 
 Looking forward to a successful and skillful 2017!