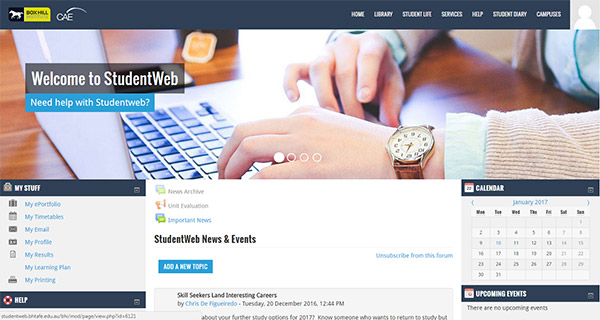 StudentWeb will be upgraded next week, and will be down from Monday 16th of January, 11.45PM, until Tuesday 17th of January, 10.00AM. During this time, you will not be able to access StudentWeb.
Need StudentWeb support?
For StudentWeb Support please contact the Support Hub on 9286 9465 between 8 am and 6pm Monday to Friday. Alternatively, please log a job and we will get back to you as soon as possible. If you cannot log a job please email studentITsupport@boxhill.edu.au.
For further information please visit this link.