Services and More information
Koorie Unit
Our Koorie Unit comprises a Koorie Liaison Officer (KLO) and Koorie Student Support Officer (KSSO). Students studying at Box Hill Institute who are Aboriginal or Torres Strait Islander can make an appointment with our Koorie Unit who can assist with such things as enrolment, ABSTUDY, tutoring, and employment, to mention a few. The Koorie Unit also provides cultural advice and assistance throughout the Institute through activities, class discussions, community information and cultural awareness. Our Koorie staff can link you in with our other Student Life services such as disability and counselling.
How do I contact the Koorie Unit
The Koorie Unit is available to meet across all campuses and can be contacted via phone, SMS or email:

You can complete a Student Life Intake Form before your first contact with us here. If you are a currently enrolled student, please select "Log on using Office 365" and use your Box Hill Institute email address to log in. If you are a student who is yet to complete enrolment, please use your 8 digit Applicant ID to login.
What is a KLO and KSSO?
All our Koorie Unit staff are Indigenous persons who are committed to providing assistance to all Indigenous students in various areas throughout their studies at BHI. This support is tailored to meet the specific needs of each individual student and can include course information, learning plans, engagement support and much more! The Koori Unit is also responsible for assistance throughout the Institute through cultural advice, cultural awareness and community engagement.
A key part of the role of the KLO is to establish effective and positive working relationships between BHI and Koori students, local communities, service providers, and industry and business partners. The KLO also facilitates events, programs and projects designed to raise awareness and respect for Indigenous people and culture within the BHI community.
The KSSO provides a range of support to ensure the success of BHI Indigenous students to commence, continue and complete their studies. This can involve working closely teachers and other team members to achieve positive outcomes for Indigenous students. The KSSO's roles also includes connecting BHI to community to address the training and employment needs of our Indigenous students.
How can I meet other Indigenous students?
The Koorie Unit will email and invite all Indigenous students to Indigenous group sessions, activities and events where you can network with other Indigenous students at BHI.
How can the Koorie Unit help me?
The Koorie Unit can provide a range of support and assistance to all Indigenous students in a culturally safe space and link students with other appropriate services such as:
Enrolment assistance

Centrelink and ABSTUDY information

Academic Support

Disability

Counselling

Accommodation
Meet the team

Haryne Uta
Senior Koorie Liaison Officer
More about Haryne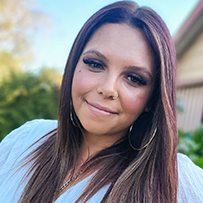 Tamara Charles
Koorie Student Support Officer
More about Tamara
| | |
| --- | --- |
| Haryne Uta | Haryne is a Guda Malulgal man residing on Wurundjeri country. He is a teacher by profession with a passion for changing the trajectory for Indigenous people in the education space. He has extensive experience with supporting Indigenous students in all levels of education including Primary, Secondary and Tertiary. He is driven by the power of education and the opportunities it provides for Aboriginal and Torres Strait Island peoples. |
| Tamara Charles | My name is Tamara, I'm a proud Yorta-Yorta woman from Cummeragunja. My connections run throughout Victoria, including Shepparton, Barmah and Mooroopna. I have previously worked with our first nations people to upskill, become job ready and to assist with setting future goals. I have a passion for community engagement, as I believe connecting with our mob and connecting with country is important for all my Indigenous brothers and sisters. Education and self-development changes the path for a better future for us all. |
Last modified: Tuesday, 30 May 2023, 4:36 PM